dba O2 Engineering, Projects & Construction Management
Omoné O. Livingston, MSCE, CCM, ENV SP
In 2016, award-winning Founder/President/CEO Omoné O. Livingston harnessed her decades of experience in engineering, projects and construction management, her excellent client relationships, and her strong drive to succeed to establish O2EPCM. Learn more about Omoné by clicking the button below.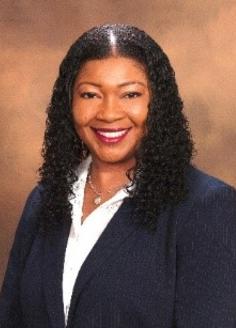 O2EPCM, Inc. dba O2 Engineering, Projects and Construction Management was incorporated on September 9, 2016 by Founder, President and Chief Executive Officer, Omoné O. Livingston, MSCE, CCM, ENV SP. Since its inception, O2EPCM has steadily grown each year, and is now comprised of highly-skilled experienced architects, engineers, and certified professionals in the design, engineering and construction industry.
O2EPCM provides professional, technical and consulting services in the Engineering and Construction Industry. We help manage Engineering, Design and Construction Projects. We provide full-service Program Management, Project Management, Construction Management, Project Controls and Staffing/Staff Augmentation services to Local, State, Federal Government Agencies and Private Clients.  Our staff consists of Engineers, Architects, LEED Professionals, and other certified professionals.
"O2EPCM was very efficient in providing professional, technical, and consulting services to the project."
"If I had the opportunity to partner with O2EPCM, I would rest assured knowing...I was getting the best..."
"O2EPCM is first and foremost responsive to all of our requests, regardless of the range of request...Responses are prompt and effective."
" I would certainly contract again with this Consultant. O2EPCM has been a valuable member of our team and a key contributor in our efforts to support the staff of Los Angeles World Airports."
"O2EPCM provided inspections services for the largest pipeline replacement project of the year...I am excited and look forward to building a long-lasting relationship with O2EPCM."
We are an experienced and certified Small Business Enterprise (SBE), Woman Business Enterprise (WBE), Minority Business Enterprise (MBE), Woman Minority Business Enterprise (WMBE), Disadvantaged Business Enterprise (DBE), Woman Owned Small Business (WOSB), Local Business Enterprise (LBE), Local Small Business Enterprise (LSBE), Community Business Enterprise (CBE).
Registered: California Department of Industrial  Relations (DIR) and System for Award Management (SAM) and 
O2EPCM, has been recognized industry-wide for our expertise and success in project management, construction management, inspection, staff augmentation, design/engineering support, and community service.